Only Dyson purifying fan heaters clean and heat a whole room properly
• Senses particles and gases
• Captures pollutants you can't see
• Diagnoses and reports pollutants in real time


$899.00 inc. GST
$817.27 ex. GST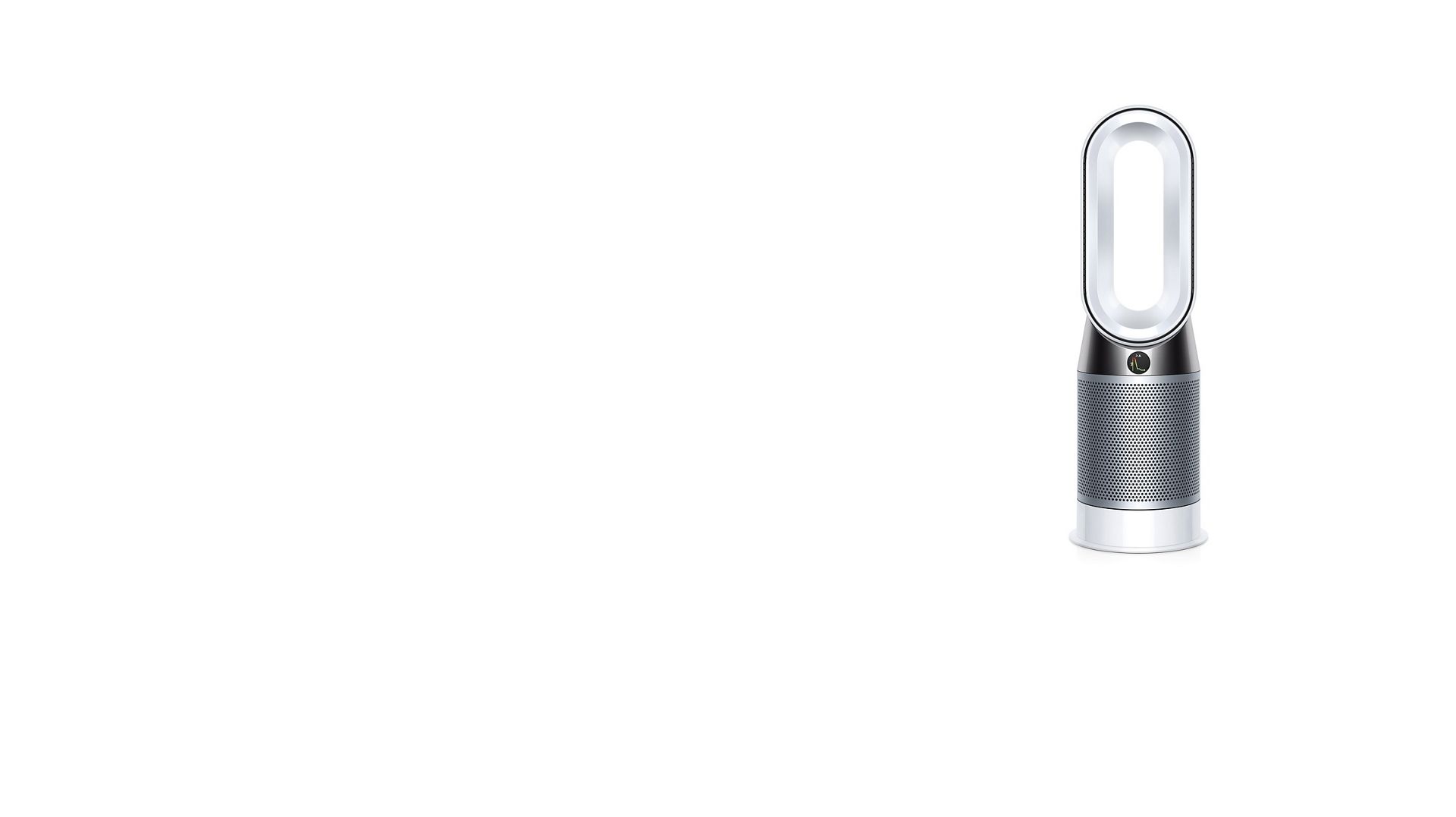 To simultaneously purify and heat a whole room properly, the Dyson Pure Hot+Cool™ purifier fan heater goes beyond standard tests by automatically sensing pollution, capturing ultrafine pollutants, and projecting purified and heated air using Air Multiplier™ technology. It is the only purifying heater designed and tested to do this.1
Heats, cools and purifies
To simultaneously purify and heat a whole room properly, the Dyson Pure Hot+Cool™ purifier fan heater goes beyond standard tests. Using Air Multiplier™ technology, it automatically senses pollution, captures 99.95% of ultrafine pollutants,2 and projects purified and heated air throughout your whole room. It is the only purifying heater designed and tested to do this.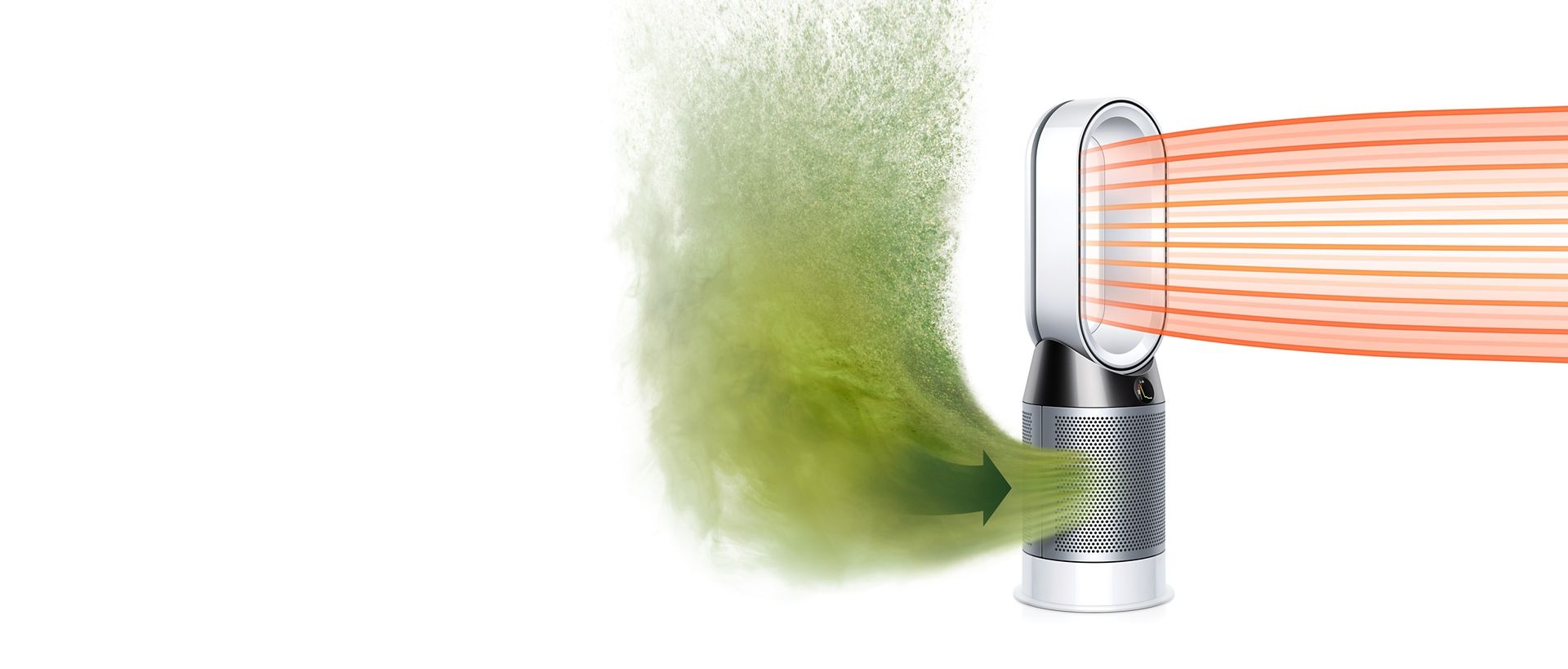 Pollutants can build up inside your workspace. But you can't always see them.
In fact, indoor air quality can be up to 5x worse than outdoor air quality.3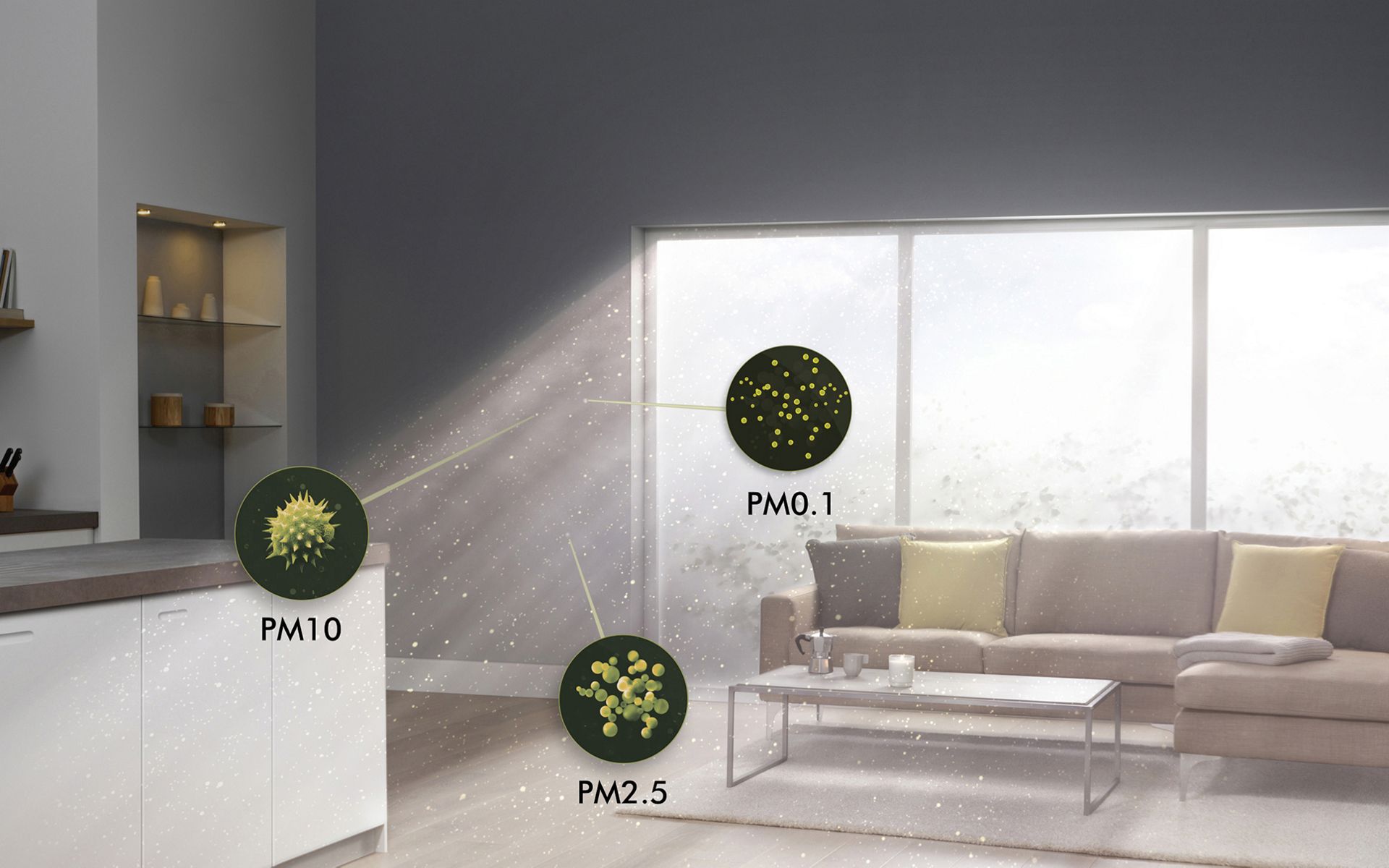 Key technology
Automatically senses and reports particles and gases, in real time

With three intelligent sensors, the Dyson purifier fan heater automatically detects airborne particles and gases

Captures pollutants you can't see2

The fully-sealed filter system combines an activated Carbon filter to remove gases, and a glass HEPA filter that captures 99.95% of microscopic allergens and pollutants as small as 0.1 microns.

Fast, safe, efficient heating

Self-regulating ceramic plates are positioned at the front of the amp, to heat the air as it leaves the machine.

Thermostat control

Once your target temperature is reached, the machine automatically stops heating, which saves energy. If the temperature starts to drop, it reactivates to maintain it.

Powerful Air Multiplier™ technology

Air Multiplier™ technology delivers over 290 litres of smooth, powerful airflow per second – circulating purified air throughout the whole room.

Two airflow modes

The machine has two separate apertures, to release air from either the front or back of the machine. The valve mechanism turns a rotational baffle around the arc of the amplifier, to switch the direction of the airflow.
Additional features
Heats in winter. Cools you in summer

With long-range, purified heat projection it's quick to heat the whole room evenly.1

View temperature and air quality reports, fast

The Dyson Link app4 allows you to monitor the air quality in your business, and outdoors. Quickly check your machine's activity, past and present, as well as reports on temperature, humidiity, and filter life.

Forward projection

Delivers a powerful stream of cooling, purified air from the front of the machine.

Diffused projection

The machine diverts air through the rear annular at a 45° angle, creating a more diffused airflow.

Oscillates up to 350°

Adjustable oscillation angle from 45° to 350°, to project purified air around the whole room.

Voice control

Using a compatible voice service, control your machine with simple, spoken instructions.
Accreditations
Certified asthma and allergy friendly™

This Dyson Pure Hot+Cool™ purifier fan heater is certified asthma and allergy friendly™ by Allergy Standards Limited.
Specifications
Oscillation/Angle
350°

---

Standby power consumption
<0.5W

---

Sound level
62dB

---

Height
764mm

---

Length
248mm

---

Width
248mm

---

Room coverage
27m² (According to POLAR)

---

Filter life
One year. (Based on 12hr use a day or 6 months based on 24hr use a day)

---

Weight
4.98kg

---

Cord length
1.8m

---
Frequently asked questions
Your purifying fan's auto mode is designed to manage the air quality without you having to operate the machine – so it's only on when it needs to be. If someone is suffering from allergies or respiratory illnesses, we particularly recommend using your machine's auto mode.
If auto mode is enabled, AUTO will be illuminated on your purifying fan's LCD display. When your machine is purifying the air, AUTO will be in white. When the air in the room is purified, it will turn green and your purifying fan heater will remain idle until pollutant levels rise.
Increasing airflow will create a cooling effect using purified air, so you may find it beneficial to change your purifying fan heater's speed settings as the temperature changes. For personal cooling in summer, use settings 4-10. In colder periods, enable diffused mode. It projects air through the back of the machine, to avoid unwanted cooling.

Automatically senses and displays real-time air quality
$899.00 inc. GST
$817.27 ex. GST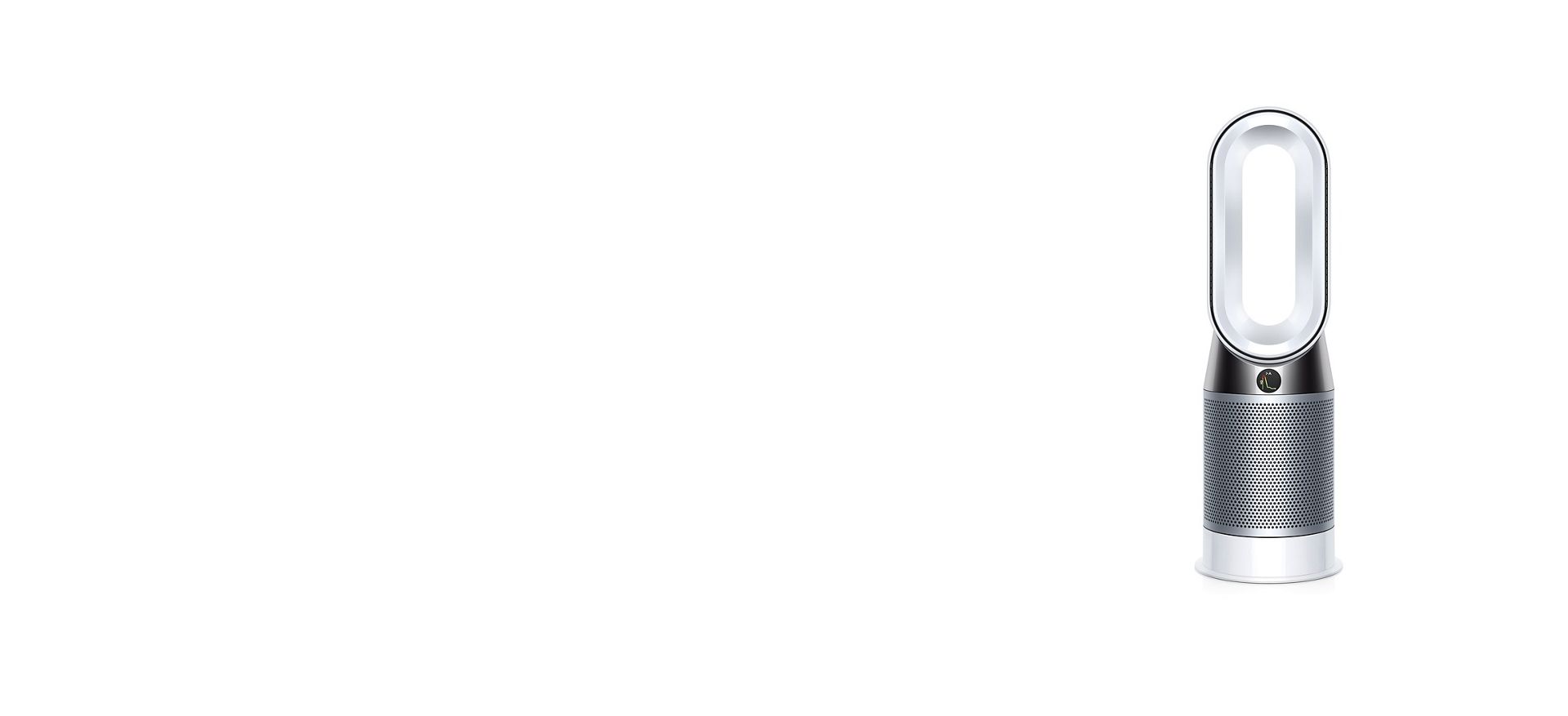 1 The standard purification and heating performance tests are AHAM AC1-2015 and IEC 60675 respectively. Dyson goes beyond these, by testing filtration efficiency (EN1822), air projection (DTM801), purification coverage in an 81m³ room with multiple sensors (TM-003711) and heating performance in a 35m³ room with multiple sensors (DTM 961).
2 Tested for filtration efficiency at 0.1 microns (EN1822). Gaseous capture rates vary.
3 Hulin et al, Respiratory health and indoor air pollutants based on quantitative exposure assessments, European Respiratory Journal, Oct. 2012.
4 Requires device to run app, 2.4GHz or 5GHz Wi-Fi connection or mobile data, Bluetooth 4.0 support, and iOS version 10 or Android version 5.1 (or above). Standard data and messaging rates may apply.

Quiet Mark is a registered trademark of the Noise Abatement Society.
Asthma & allergy friendly™ and the certified asthma & allergy friendly™ mark are Registered Certification Marks of Allergy Standards Limited.